Values Propel Performance:
Home Healthcare in Egypt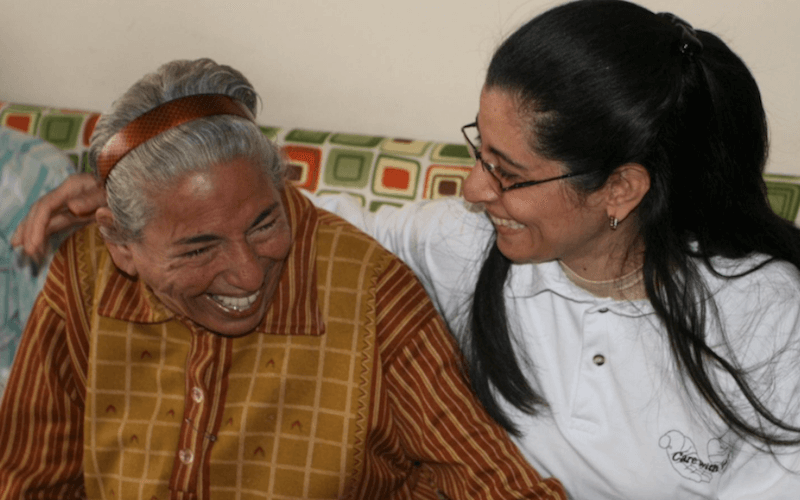 "The exchange of love and respect multiplies mission impact."
Case Summary
Are values such as love and respect mere sentimental slogans? Or are they pivotal to delivering mission impact? Healthcare enterprise Care with Love Egypt sought to grow by franchising but found partner performance to be lackluster. Therefore, Care with Love and Dreams InDeed innovated a values curriculum from indigenous sources, including the Bible, Islamic texts, and local folklore. Eighteen months of values training generated statistically significant improvements in caregiver performance, even during revolutionary chaos. This case shows how shared values foster aligned participation, adaptive leadership, and sustained trust so that stable, flexible networks propel the mission.
Read about the example of an Egyptian physician who dreamed of caring for the housebound chronically ill by creating dignified work for the unemployed poor.  With Dreams InDeed design support, her values character curriculum significantly improved caregiver performance, even during a violent revolution.  The dynamic interchange of caregiver love and patient respect multiplied mission impact far beyond mere trade of fee for service. 
With the publisher's kind permission, download the case study Harnessing Values for Impact Beyond Profit in MENA, chapter two of Jamali, D. & Sidani, Y. (eds.) (2012) CSR in the Middle East: Fresh Perspectives, (London: Palgrave Macmillan). 
Are values such as love and respect mere sentimental slogans? Or are they critical for mission impact?  A home healthcare social enterprise demonstrated that the practice of values is the key to improving caregiver performance.  David Haskell presented these case slides at Oxford, Berkeley, the American University of Beirut, the University of Medicine and Dentistry of New Jersey, and Wheaton.