"So, David, what are you looking for?" the convener asked. All eyes swiveled to David.
The Cambridge Symposium for Enterprise, Ethics, and Development was winding up. David responded, "We turn insider dreams into deeds, in conflict zones. So if you want to put yourself in harm's way, we can arrange that. Or if you'd prefer to assist by remote, we can arrange that, too."
That's all it took. Across the room, Brian resonated like a vibrating tuning fork. He made a beeline for David.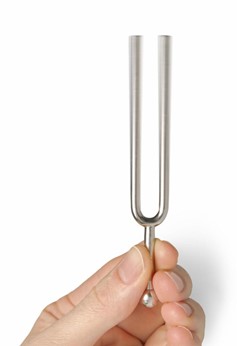 Over an hour later, David and Brian parted by scheduling a follow-up discussion. Lunch started late morning and continued a solid eight hours through dinner.
Later, Brian recounted, "As newlyweds, my wife and I lived in a Ugandan mud hut helping conflicted communities reconcile. But it had been too long since engaging in hard places; I needed a mentor to set a new pace."
"When David mentioned hard places, I knew, 'this is it.' And my wife knew instantly that 'something' had happened as soon as I walked in the door back home."
That "something" launched Brian's calling into the fast lane with Dreams InDeed.
Dreams InDeed believes that lights can shine in hard places. That requires local visionaries to practice their values and pursue their God-given dreams. But they cannot do it alone. They need tailored, strong support.
That's why Dreams InDeed collaborators like Brian jump into the fray.
In Beirut, Brian's MBA skills crafted a business plan robust enough to thrive in wartime. That social enterprise is employing the mentally challenged, with profits feeding challenged orphans.
In Cairo, his process engineering talent got traction.  He streamlined a local visionary's program to rescue vulnerable women and runaway girls off the street.
Back in Britain, Brian raised capital for that social enterprise he advised, and recruited a UK umbrella charity to help. He also identified a Northern Ireland peace mediator as a board candidate to guide Dreams InDeed in conflict zones.
In Denver and Chicago, Brian assisted the combined Swiss and US boards as they developed strategic plans to passionately pursue our vision together, "a light in every hard place in our generation."
The US and Swiss boards agreed to expand staff and streamline systems to strengthen more dreamer cases inside the hard places. Just this month, two more mid-career collaborators like Brian agreed to join our team!
Yet despite our best efforts, we know the vision of "a light in every hard place in our generation" still dwarfs Dreams InDeed.
So we also committed to catalyze other networks in their hard place contexts. Four other networks are already in dialogue with us to explore synergies for impact.
As we make these moves, your role as a Dreams InDeed stakeholder is vital. You have enriched the Dreams InDeed constellation of lights.
Contributing. Interceding. Advocating. Volunteering. Advising. Networking.
We invite you now to participate in moving Dreams InDeed to a new level of impact.